A charity has launched an appeal in Greater Manchester to find kind-hearted people who can play a vital role in helping to prevent feral cat colonies breeding out of control.
Cats Protection is setting up a brand new team of Trap-Neuter-Return (TNR) volunteers to work across the Greater Manchester area, supporting branches to boost their TNR capacity as well as tackling issues with feral cats in areas where there are currently no Cats Protection branches operating.
TNR volunteers humanely capture feral cats, transport them to a vet to be neutered and then release them back to their colony. According to the charity, neutering is vital as cats are prolific breeders and left unchecked a feral colony can rapidly grow out of control. Cat owners who do not neuter their cats may also unwittingly be contributing to more cats being abandoned in the future.
Helena Brailsford, Cats Protection's Branch Development Manager explained: "It's an unusual role, so as well as welcoming volunteers with TNR experience, we can also provide training for people interested in gaining skills in this area. However, we do need someone who loves cats and has bags of enthusiasm.
"By sparing just a few hours a month it can make a huge difference to the quality of life for ferals. We are sure whoever takes on the role will find it incredibly rewarding. It's also a great way to make new friends."
Anyone interested in the role should email bsusne@cats.org.uk or call 01825 741995 for more information.
A video about volunteering for Cats Protection can be found here: http://bit.ly/VolunteeringforCP
Cats Protection is the UK's leading feline welfare charity with a nationwide network of around 250 volunteer-run branches, 36 centres and over 120 charity shops that together help around 200,000 cats and kittens each year.
~ Ends ~
For media enquiries please email media.office@cats.org.uk or call 01825 741 911.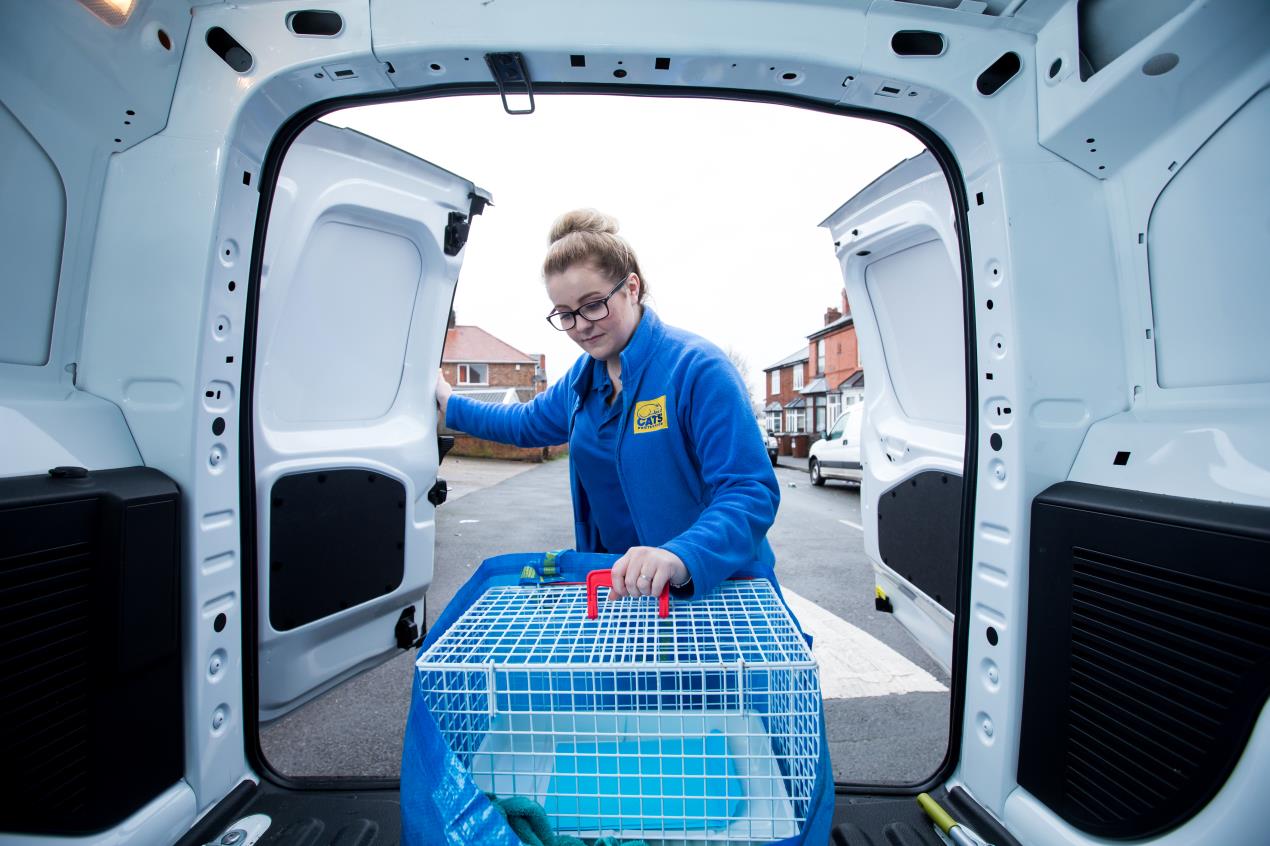 Cats Protection's registered charity number is 203644 (England and Wales) and SC037711 (Scotland). The charity's vision is a world where every cat is treated with kindness and an understanding of its needs.
Founded as the Cats Protection League in 1927, the charity adopted the name Cats Protection in 1998. We ask that you use the name Cats Protection when referring to the charity.
More information about the work of the Manchester Branch can be found at https://www.cats.org.uk/manchester
​