Join me on Saturday 25th March, 2-4pm, for my annual Hannah's Bookshelf Live Poetry Special on North Manchester FM. I've got 12 brilliant poets lined up to perform their work for you. Almost all the poets will be performing live from the studio in Harpurhey, but a couple will be performing remotely from further afield. Check out who's going to be on the show…
Lynn Walton has been writing for several years and more recently performing at spoken word events. She likes fusing together subjects that don't normally go together.
Lindy Newns lives in Manchester, UK. She has been shortlisted for several playwriting awards and poetry competitions and has won the Fresher prize for poetry. Her poetry and flash fiction has appeared in Orbis, Acumen, Riggwelter, L'Ephemere, Popshot, and various anthologies including Poems for Grenfell Tower.
Rebecca Phythian is an actor, singer, poet from Blackley and graduate of The Liverpool Institute for Performing Arts. Alongside performing, she co-runs Blue Balloon Theatre, with one of their most popular events being Poetry in the Park at Heaton Park. Her poetry has been featured and published in various anthologies and festivals and her debut collection, Perfect Mess, launched in February this year with Bent Key Publishing.
Inga Piotrowska is a young Polish poet currently living in Manchester. Her first poetry book was published in Poland in 2018. Her English poetry was chosen to be published in harana poetry and Wild Roof Journal. She received a BA in Psychology from Wellesley College, USA and MA in English Literature from the University of York.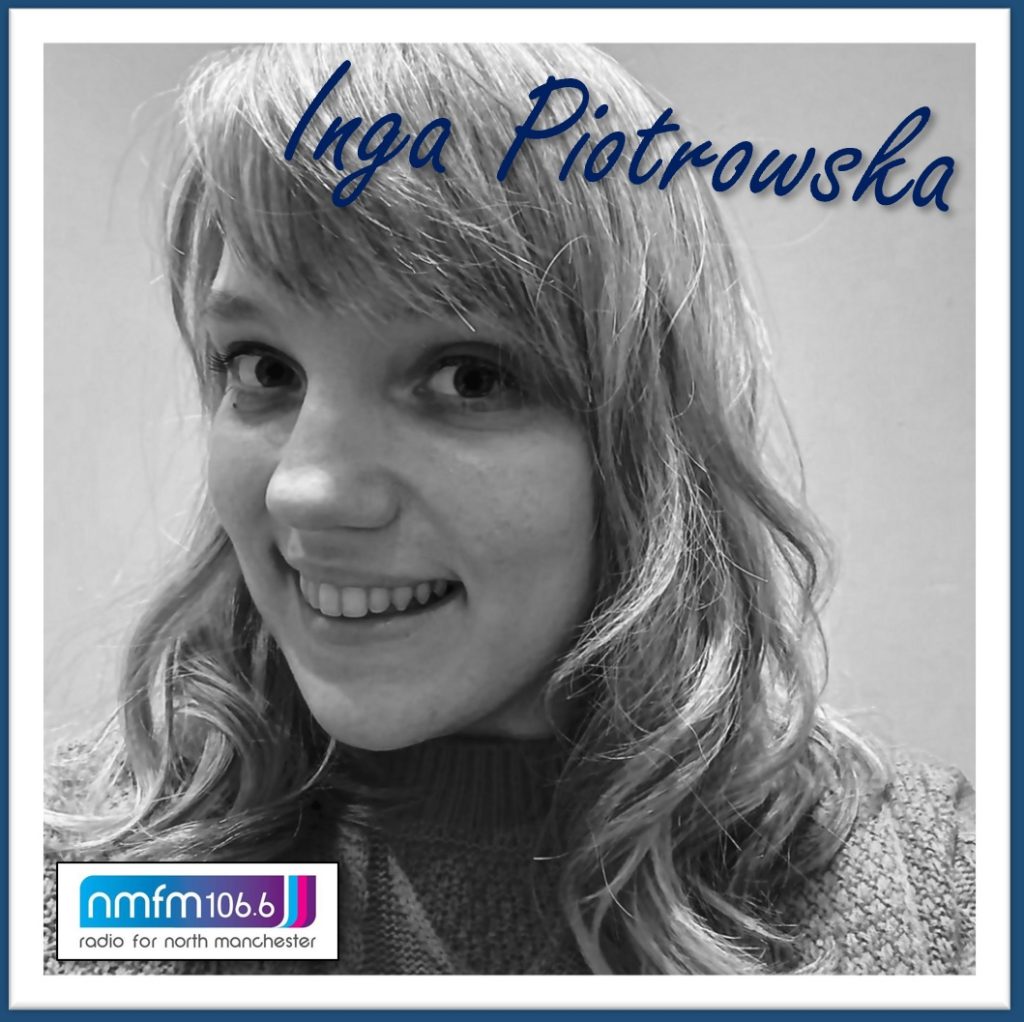 Jeff Cottrill is a novelist, performance poet, and journalist based in Toronto, Canada. He has performed throughout Canada, the UK, the US, France and Ireland since 2001. He launched his debut novel, Hate Story, last year, and he has been nominated for a Pushcart Prize.
Martin Elder is a writer, poet and Dr of hope. His writing covers a number of different areas of life and experiences, and his natural style is storytelling. His first collection, called Rewind Reply, is available now.
Born in Ireland, Rosie Cullen has written for the stage and screen. Short stories and flash fiction have appeared online and in anthologies, and her novel, The Lucky Country, came out in 2021. Harlequin is Dead, the first in a series of historical crime fictions, will be published by Sapere later this year.
Al Ramsay lives in Chorley and is a member of the Chorley Writers' group. He's recently published two comedic conspiracy thrillers (The Free Lunch and The Decoy), both of which are set in Lancashire. He also writes poetry about his hometown, and his love of cycling, much of which is composed while he's out riding his bike.
Rosa Wright is a poet, performer and professional weirdo based in Greater Manchester. As well as writing and spoken word, she runs creative workshops and is the editor of Swordplay Zine – a new online magazine. Her first collection For All My Mothers is available on Amazon.
Steve Collman has been reading and writing for fun since he was in his teens, mainly science fiction and fantasy. His poem is based on experiences of living with anxiety and depression. He lives in Cheshire with his wife and two cats.
These wonderful writers and performers will all be appearing on this week's Hannah's Bookshelf on Saturday from 2pm. You can catch the show on 106.6FM (if you're in the North Manchester area) or listen online (if you're further afield).
Share: